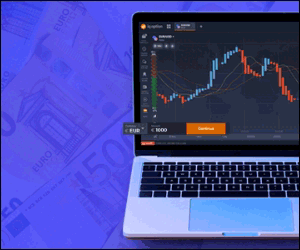 JOIN EXCLUSIVE MEMBERSHIP
https://www.youtube.com/channel/UCGFfgErLhxCXrg9mIrkIwRw/join
This tutorial explains method of learning & explains about 8 books on technical analysis by D K Sinha
Follow the below link to open Demat & Trading account with Zerodha and get trading and investment courses for free.
https://zerodha.com/open-account?c=ZMPKLL

A technical analysis series by DK #DeveshKSinha #DeveshKumarSinha #DK #DKcoreGroup
dk technicals #dktechnicals A Presentation by D K SINHA

Link for charting tool : https://tradingview.go2cloud.org/aff_c?offer_id=2&aff_id=13779
FaceBook Page : https://www.facebook.com/oureverest/?ref=bookmarks
Blog : https://www.dksinha.com
The channel managed by Devesh K Sinha widely known as D K Sinha and lovingly known as DK offers videos broadly as mentioned below:
1. ZERO TO HERO (Hindi & English) : Free tutorials on stock, commodity & currency /Forex markets including technical analysis well-structured course in our tutorial series under Zero To Hero in Hindi & English which is a unique initiative of the channel to impart free education to beginners & traders to gain knowledge & develop skill to analyse price charts, formulate trading strategies in varying market conditions & manage risks through right position sizing. Learning from comfort of home free of cost has never been so easy through quality videos and also save cost on heavy course free, cost of travel etc. This series covers all about technical analysis from basic to advance level covering all 6 doctrines of Charles M Dow -Founder Editor of Wall Street Journal, Japanese candlesticks, Candlestick patterns, Chart patterns, indicators & Oscillators such as RSI, MACD, Stochastic, ATR, Parabolic SAR, Force Index, Donchian Channel, Bollinger Bands, Volume, Volume profile etc. , building trade set up, trading strategies , risk & money management, position sizing etc. Trading strategies include intraday or day trading, swing trading, bounce trading, mean reversion, breakout or breakdown trading etc. It also covers topics such as drawing trend lines perfectly, moving averages, market psychology, synthetic candlestick patterns, arriving at stop loss & targets to ascertain risk reward ratio and method to ride the trend & trail stop loss to make most of trend following trading.

2. 8 PM SUNDAY BITE: Exclusive series on price action analysis & price action trading. Tutorials in this series will develop knowledge & skill to find out demand & supply zones and identify high probability trades with ease of learning step by step. It basically focusses to combine price action analysis with other studies to enhance success rate in technical analysis to have an edge in financial markets.

3. WEEKLY MARKET UPDATES: This is weekly update on market in weekend covering benchmark index Nifty 50, sector index Nifty Bank, wider market analysis Nifty 500 & Nifty Mid cap index. This weekly video also examines price charts of global indices like S&P 500, FTSE, KOSPI, ASX 200 etc and covers price analysis of commodities such as Gold & Brent Crude Oil besides USDINR and Bitcoin. This helps traders to remain updated and have an idea of possible trading range of Nifty 50, Bank Nifty etc in coming week. This weekly series also covers option chain analysis.

4. KNOW YOUR STOCKS : This is weekly 8 PM Tuesday series where channel analyses stocks/shares, commodities & currency pairs suggested by viewers & subscribers of the channel which gives them an idea about their choice because D K Sinha analyses on the channel following multi time frame technical analysis approach to have long term and short term views based on price action analysis combining other technical studies.

5. COMMODITY TIME: This is a weekly series where channel analyses commodities like Gold, silver, Crude oil, base metals such as copper, zinc, Nickle, Lead etc.

6. FOREX TIME : Currency pairs are analysed on the channel from time to time.

7. STOCK PICK : In this segment, videos are developed whenever opportunities appear as per chart structure or formation and detailed technical analysis is performed with possible trading strategies.

8. SPECIAL VIDEOS : Special educational videos are uploaded during occasions like Diwali, New Year etc and top stocks are analysed for value investments based on technical analysis.

9. Majority of educational videos are premiered on fixed weekdays so that viewers can live chat with the presenter and ask questions during premiere show. In addition, channel attends /replies all the questions raised by viewers in the comments section of the video within 24 hours. The channel aims to create a robust interactive platform for learning & cross learning to become the most admired channel and preferred alternate to viewers (a first natural choice of viewers) in financial markets.
Category
Post your comment